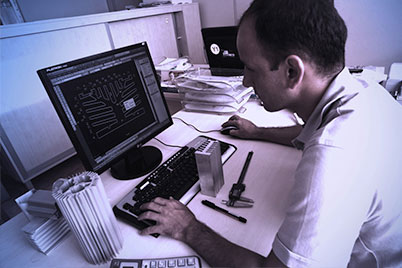 HBG Aluminium has been in the business for 17 years with registered offices in Manchester UK since 2015.
Based on our wide experience in the aluminium industry and knowledge of the UK market's requirements, we are determined to be a reliable source for all your extrusion and fabrication needs. We can offer turn-key solutions starting from the design assistance with profiles to supply of end product.
Our prioritiy is maintaining the quality at all times while remaining cost-effective. All our suppliers are ISO 9001 certified and we give a high importance to improve our staff's capabilities with the necessary trainings.
To provide our customers a fast and safe delivery we co-operate with reliable transportation companies with offices and hubs in the UK. They make the supply process easy for our clients, we invoice in the UK in £ Sterling, negating the need for our clients to handle import documentation.
---
TESTIMONIALS
UNIBOX
"We have worked with HBG for nearly ten years. They have an excellent grasp of the needs of UK clients and always respond really quickly to both sales enquiries and existing order updates. They are our preferred supplier for good quality, reliability and competitive pricing, whether that be bulk extrusions or fabricated components." Nick Wraith, Managing Director
LUMENAL
"HBG have been our extrusion supplier since we started the business. Their flexibility has been a great advantage; they handle short lead times, small quantities, different finishes and offer sensible prices and great communication. In short their "can do" attitude is a great asset." Cliff Thornton, Operations Director
ALUMINIUM FABRICATION COMPANY BASED IN UK
"Quick response and quick lead times describe HBG. It's been only a couple of years since we started working but HBG has already become our prefferred supplier."